Antonio Gagnon Hits Amazon Best-Seller List with The Road to Success
FOR IMMEDIATE RELEASE
Antonio Gagnon Hits Amazon Best-Seller List with The Road to Success
Antonio Gagnon recently became an Amazon Best-Selling author with "The Road to Success Vol. 2" co-authored with Best-Selling author and speaker Jack Canfield.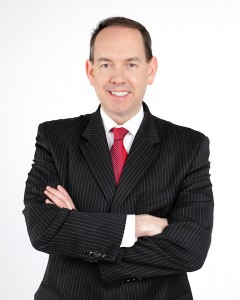 Troy, MI. – October 31, 2016 – Antonio Gagnon recently worked with several leading entrepreneurs and professionals along with Best-Selling Author® Jack Canfield, originator of the Chicken Soup for the Soul® series, to co-write the book The Road to Success. CelebrityPress™, a leading business book publisher, released the book on September 8, 2016.
On the day of release, The Road to Success Vol. 2 achieved Best-Seller status reaching as high as #19 in the "Direct Marketing" Amazon category.
CelebrityPress™ describes the book:
To take a road trip to Success, we will need a destination as well as a GPS. Success is described here as the achievement of a goal. The goals we adopt may be the result of experience, vision or desire. They crystallize our desire to get to a better place.
Having picked a goal for success, how do you get there? What drives you on? Some more popular goals include amassing wealth, gaining recognition and a desire to improve the lifestyle of others. It is also interesting to note that both philosophers as well as successful travellers on this road to success tell us that the journey is the real prize, not merely arriving at the destination.
So what route does your roadmap follow? Whatever route you choose, the CelebrityExperts® in this book can mentor your trip. They have completed this trip before, and they know where the potholes and the dead-ends are. These successful people have traits in common including creativity, risk taking, planning, perseverance and they are action-takers. Without taking action, The Road To Success is merely a mirage. So read, learn and enjoy. Safe travels!
After such a successful release, The National Academy of Best-Selling Authors™, an organization that honors authors from many of the leading independent best seller lists, will recognize Gagnon for his contribution.
A portion of the royalties earned from The Road to Success Vol. 2 will be given to Entrepreneur's International Foundation, a not for profit organization dedicated to creating unique launch campaigns to raise money and awareness for charitable causes.
More About Antonio Gagnon:
Antonio Gagnon helps his clients reduce everyday risk. Having been born and raised in the city of Detroit in the 70's and 80's, Antonio was taught how to be risk averse early on and he took this to heart, mastering it at a young age. Before his father passed away, when he was only 14, Antonio had learned much from him about business and used his skills to generate income. For Antonio, personally, he used to sell dandelions in the neighborhood for a $1.00 a bunch. He soon figured out that if he recruited five people to do the same thing he was doing, he could make a lot more money.
Through the big lessons learned at a young age, Antonio found a calling and discovered that he was a guy meant to get things done. He helped his friends and family accomplish tasks that no one wanted to do. He was a protector and helped fend off the bullies in the neighborhood. Through his experiences, he discovered that he had a gift and that the best way to develop it was to join the United States Marine Corps so he could learn how to lead.
After life in the service, Antonio saw that he could combine his leadership skills with his business acumen. He spent the next 26 years in the hospitality business, working in hotels and restaurants, learning how to schmooze the movers and shakers of Metro Detroit and give them the type of dining environment that they gravitated toward. During this time, Antonio also started his own health insurance broker business called, "Alliance Health Care Systems" which helped launch him into his current perfect career.
Antonio's financial career is centered on his philosophy that "people buy people." He helps his clients reduce their risk through protecting their health, income, and life, while ensuring longevity (outliving their money).
Today, Antonio wants to make a difference and leave a legacy behind. Through his new role of Best Selling Author with the book, Road To Success, Volume 2, which he co-wrote with the legendary Jack Canfield, he is spreading the message of "why" he gets up in the morning. He's also hoping to bring light to his charity that will be launching—We Are The Men. The charity is dedicated to helping battered women find new hope through being removed from their situations and given the tools they need to succeed both emotionally and financially. To achieve this goal, he would like to work in conjunction with current successful foundations dedicated to this same purpose.
Antonio believes that if you're not moving forward, you're moving backwards. Ever inspired by change and helping others, he always remembers Martin Luther King Jr.'s words: "Faith is taking the first step even when you don't see the whole staircase."
About Celebrity Press™:
Celebrity Press™ is a leading business, health and wellness book publisher that publishes books from thought leaders around the world. Celebrity Press™ has published books alongside Jack Canfield, Brian Tracy, Dan Kennedy, Dr. Ivan Misner, Robert Allen and many of the biggest experts across diverse fields. CelebrityPress™ has helped launch over 1700 best-selling authors to date.
Learn more at http://www.celebritypresspublishing.com
###
Contact:
Carri Bright
Dicks and Nanton Celebrity Branding Agency®
800-980-1626
[email protected]